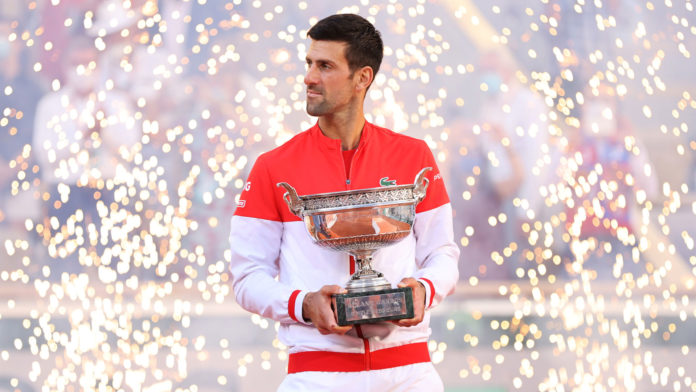 Wimbledon: Newly-crowned Wimbledon champion Novak Djokovic is still unsure about his participation at the Tokyo Olympics, the major reason being the stricter COVID restrictions on the athletes travelling to the Japanese capital.
"I'll have to think about it," Djokovic said after winning his 20th Gram Slam on Sunday. "My plan was always to go to Olympic Games. But right now I'm a little bit divided. It's kind of 50-50 because of what I heard in the last couple days."
Djokovic clinched his sixth Wimbledon crown defeating Italian Matteo Berrettini in four sets at the All England Club. It was also his third consecutive Grand Slam of the season following the Australian Open and French Open.
Recently, the Tokyo Olympics organisers have announced that the Games will be held without any spectators. The Japanese Government has also put Tokyo under a state of emergency from July 12 to August 22. "That was really disappointing to hear," Djokovic reacted.
World No.3 Spaniard Rafael Nadal has already opted out from the Tokyo Olympics stating that he needs to recover physically after a demanding clay-court season. Meanwhile, Roger Federer is yet to announce whether he is flying to Tokyo or not.
Meanwhile, if Djokovic is able to win in Tokyo and the following US Open in September, the Serbian will be the first male tennis player to complete a 'Golden Slam' — winning all four Grand Slam tournaments and the Olympics in the same calendar year.
Steffi Graf is the only woman who had done it in 1988. Rod Laver, on the other hand, was the last man in history to win all four Grand Slams in the same calendar year, in 1969.
Djokovic's coach Goran Ivanisevic is also of the view that the World No.1 can win the Golden Slam. "If somebody can win a Golden Slam, that's him. First time in his career, winning three in a row in the same year, having chance to win four. I mean, that would be unbelievable," Ivanisevic said.