Kolkata: Ask any football nerd about Belgian Football League. Hardly the person would be able to name three or four teams because of their recent appearances in the Europa League for the last few seasons. But still, Belgium is currently the No.1 side in the world with the majority of its first-team players plying their trade in several top leagues in the world.
Minerva FC Academy owner Ranjit Bajaj wants to follow the Belgian model and produce at least eight to nine players by the end of the current decade who will be playing in some of the premier leagues in the world. "National titles give you momentarily happiness, they give you joy with few thousand people around you," Bajaj told exclusively to Sportslight Media.
"When Jeakson Singh scored for India against Colombia in the U-17 World Cup in 2017, I had 1.3 billion cheering along with me. I don't think legacy is winning titles but rather producing players for your country.  I will be focusing on that making Minerva into a world-class training academy. At this current moment, we are on par with any European academy. Our aims are very big. We want to make sure that India reach the World Cup in 2034."
"The revolution is not about making your league the best. If that is what it is, then China would have done very well with the kind of transfer money they put it every year. They do not even qualify for the World Cup. You take Belgium, their league is nothing to talk about. But they are the No.1 side in the world because they have put in a plan which was a 15-year plan – focussing on coaching, focussing on starting at a young age, starting in schools making sure they have access," he added.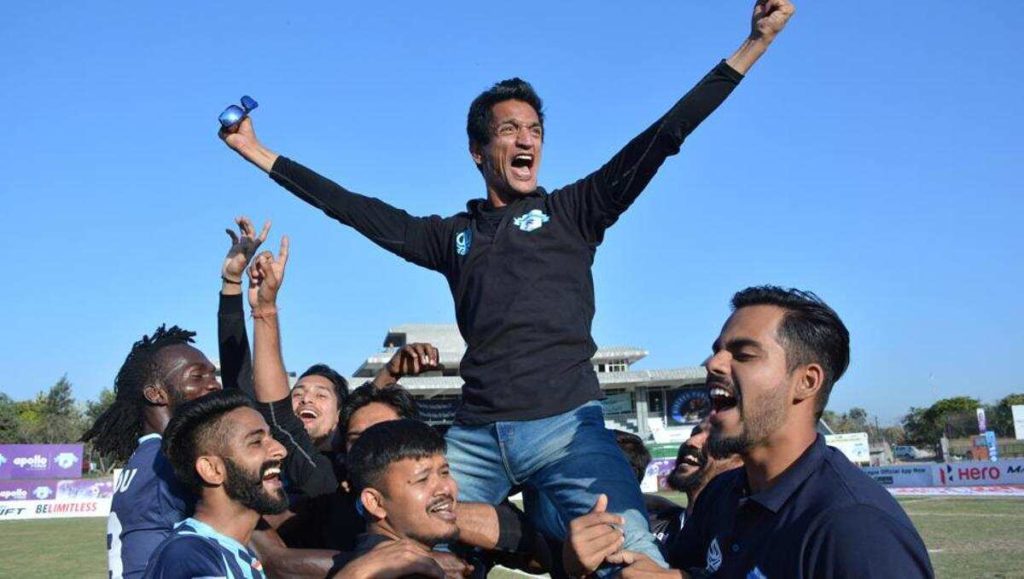 As mentioned his aims are big, Bajaj has already chalked out a plan taking a cue about the practices from small European countries like Belgium and Iceland, and applying them in India to make sure Indian boys reach top standard very soon.
"It's a 15-year long plan and already been set in motion. And why people don't invest for 15 years because they actually start making players after he turns 17 or 18 when he goes professional. And our plan is from the age of six to sixteen because after he turns professional he doesn't need anyone's help. You need a proper academy structure from the age of six," explained Bajaj, under whose leadership Minerva Punjab won seven national titles in the last five years.
"Our plan is that by the age of 15, they are already in an academy of any premier league in the world. The point is not to make a team that reaches the World Cup only but to have at least seven to eight or nine players playing in the premier leagues in the world by 2030. So if we have eight to nine playing in the premier leagues in the world, we will automatically qualify for the World Cup and will be doing very well in the Asian Cup."