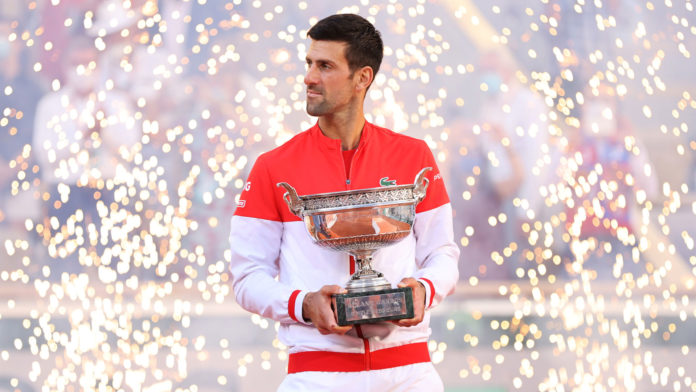 Paris: In a five-set classic, Novak Djokovic came back from two sets down defeating Stefanos Tsitsipas 6–7 (6-8), 2–6, 6–3, 6–2, 6–4 to pocket his only second French Open title on Sunday. The tennis world witnessed an unbelievable comeback from the World No.1 to clinch his 19th Grand Slam title.
View this post on Instagram
The Greek teenager took the lead winning the first two sets against Serbian in the final. But as it is said, 'It's not over, until it's over', Djokovic held his nerve and turned the match on his head winning the final three sets to be crowned for the second time in Roland Garros.
It was really heart-breaking for the Greek who was dominating the first two sets. But the Serbian hit back in style and took the game in the final set after winning third and fourth sets to be champion of Paris.
🏆High & Mighty🏆@DjokerNole | #RolandGarros pic.twitter.com/DJwJQwRvC6

— Roland-Garros (@rolandgarros) June 13, 2021
Novak Djokovic also became the first man on the earth in 52 years to win all four major titles twice. Rod Laver and Roy Emerson are the only men to have won all the Grand Slam titles twice or more. The Serbian is now just one title away from equalising with Roger Federer and Rafael Nadal of holding the record of 20 Grand Slam titles.