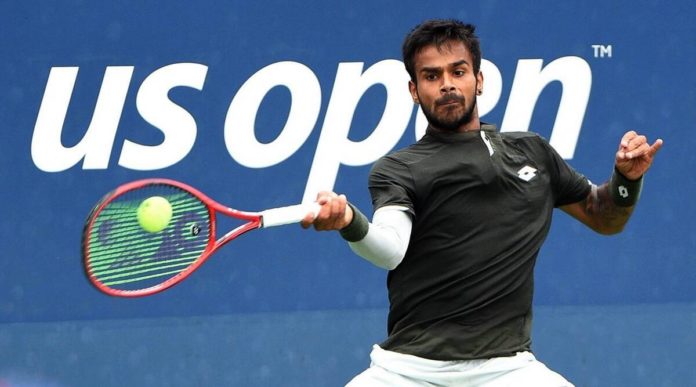 New Delhi: Making the Tokyo Olympics cut at the last moment, Indian tennis ace Sumit Nagal isn't complaining much and felt that his time at the Japanese capital will change things for good in his career.
The 23-year-old qualified for the Tokyo Olympics men's singles event on Friday after lots of withdrawals including that of Swiss legend Roger Federer and Spaniard Rafael Nadal. Nagal is the highest-ranked Indian on 144.
"I feel very happy that I got in and that I'm getting a chance to wear Indian colours and I'm getting to represent the country in the singles draw. So to be honest I can't complain much about it," Nagal told the media on Friday.
No words can express my emotions. A surreal feeling to qualify for the Tokyo Olympics. Grateful to all your support and wishes. pic.twitter.com/TyauJUBKBk

— Sumit Nagal (@nagalsumit) July 16, 2021
"Getting into the Olympics will hopefully change things in my career. To be there, to get this feeling, you can only feel while you are there, it doesn't matter how many times people tell you (about) the experience they had. I'm looking forward to it. I'm very happy, I'm looking forward to it. It's going to be an amazing experience. I'll give my 100 per cent on the court."
However, things haven't gone Nagal's way with the Jhajjar boy struggling with injuries recently despite starting the year with a lot of promise. Because of injury, Nagal wasn't able to play the Wimbledon qualifiers.
"To be honest, I have been struggling with a few things, which I will not name," he said. "What I'm looking forward to is getting back to (court) as healthy as possible. Be able to fight on the court, be able to play the game that I have. This wasn't easy. It was last minute, you have to change you schedule and everything. But the Olympics is the Olympics."
Nagal, who is currently training in Germany, has played three ATP Challenger tournaments and registered only a single win since the French Open. But he is confident about his show at the Tokyo Olympics.
"Like in tennis, anything is possible. What are the chances, nobody knows," he said. "But will I go and do my best on the court, will I give my 100 percent on the court? Yes, that's for sure. Those are the things I'm looking forward to, those are the things I have in my mind."